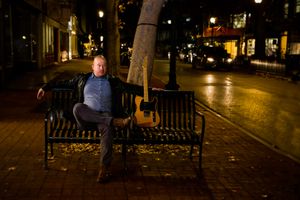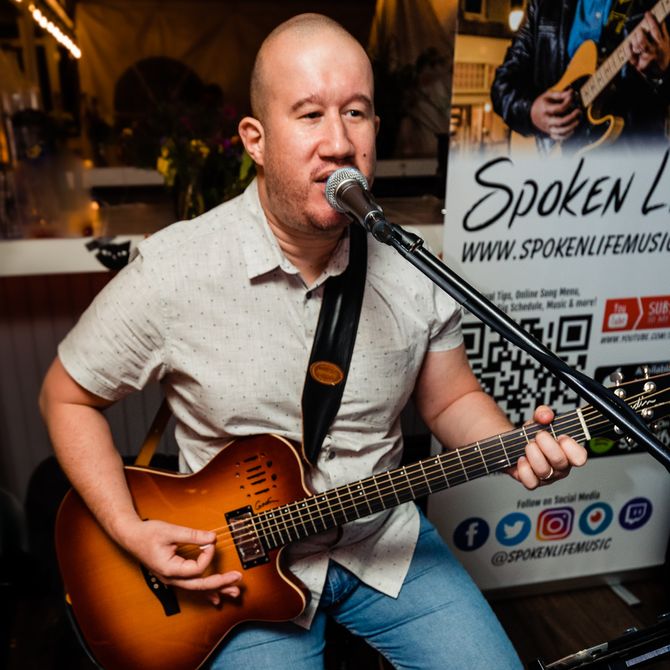 Anthony Irvin, known by his stage name Spoken Life, is a talented guitarist, singer-songwriter, and live-looper hailing from Delaware County, Pennsylvania.
With a diverse range of musical influences, including acoustic, rock, and blues, Anthony delivers a captivating and distinctive songwriting style that carries messages of positivity, love, and hope. Since embarking on his solo career in 2012, he has released three EPs, showcasing his versatility from stripped-down acoustic tracks to fully produced band arrangements.
One of Anthony's notable achievements came with the release of his EP titled "Reality" in 2015, which quickly caught the attention of Bongo Boy Records based in New Jersey. Recognizing his talent, Bongo Boy Records facilitated the re-release of the EP in the Asian market, introducing Anthony's music to a broader audience. The music video for the EP's title track single, "Reality," received significant exposure when it was featured on national television throughout November 2015 as part of Bongo Boy's "Bongo Boy TV" series. This exposure provided Anthony with an opportunity to reach viewers who appreciated the nostalgic essence reminiscent of early MTV music programming.
In 2020, Anthony unveiled his single "Tonight," a dynamic composition that beautifully showcased his passion for blues and rock. The release of this single served as a testament to his growth and versatility as an artist. Building on the success of "Tonight," Anthony continued to captivate listeners with his subsequent singles, "Dreamers Are Believers" in 2022 and "Here And Now" in 2023. These releases serve as a prelude to his highly anticipated album titled "Revisions," with the release date yet to be announced. "Revisions" promises to be a collection of Anthony's older songs, meticulously re-recorded and invigorated to breathe new life into his catalog, offering his dedicated audience a fresh perspective on his artistic evolution.
To stay connected with Anthony's musical journey, fans can visit his website at www.spokenlifemusic.com. Anthony Irvin, as Spoken Life, continues to make his mark on the music scene, captivating audiences with his melodic artistry, profound messages, and unwavering commitment to spreading positivity through his music. With each release, he solidifies his reputation as a gifted musician and a beacon of hope for those who seek solace, inspiration, and a soundtrack to accompany life's journey.